31 October 2021
National flag rising ceremony at the Land Forces Command on the eve of the celebration
of the sixty-seventh (67th) anniversary of the glorious liberation revolution outbreak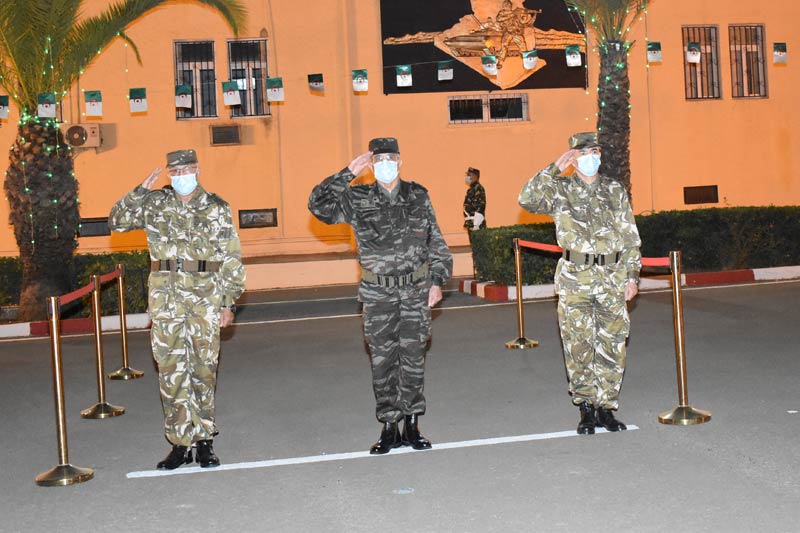 On the night of November the 1st 2021, MR. Major General Ammar ATAMNIA, Land Forces Commander, has supervised the ceremonies celebrating the memory of the outbreak of the November's 1st glorious revolution and the flag rising at the flag square of the Land Forces Command's Head-Quarters, in a very well organised atmosphere what shows the greatness of this glorious historical memory.
After reading the declaration of the 1st November 1954 and the daily order of Mr. Lieutenant General, Chief of Staff of People's National Army, by Mr. head of communication service of the Land Forces Command, the flag was raised at the same time as the crowd chant the national anthem in sculptural moments full of national spirit and honor for belonging to the People's National Army the inherit of the National Liberation Army. Right after that, a minute of silence was observed in tribute to the noble martyr's souls.
It is worthy to mention that all the LFC units and training structures have witnessed the same organisation of festivities.