Continuing the efforts made on the field by the units of the National Gendarmerie to prevent road accidents specially in the winter, the National Gendarmerie is organizing a national awareness campaign from December 15
th
, 2020 and to January 05
th
, 2021, under the slogan "drive carefully to ensure safety and avoid danger". The objective of this campaign is to support the drivers of the different categories of vehicles throughout this period and to make them aware of the consequences of road accidents.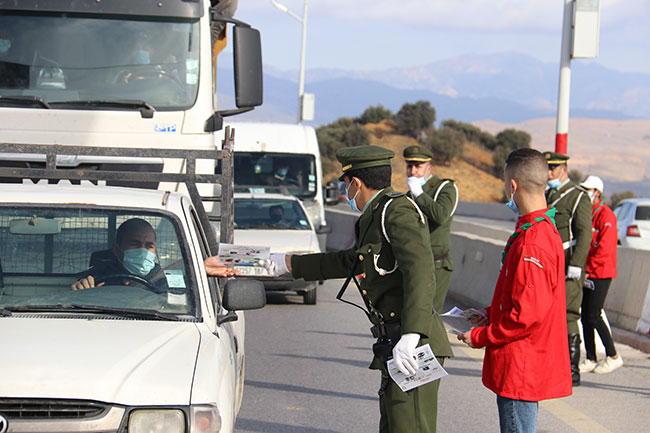 Through this campaign, the efforts made focus on:
Speeding and dangerous overtaking.
Dangerous maneuvers and traffic on the left lane.
Failure to respect the safety distance.
The use of the mobile phone while driving.
The regular checking of the vehicles (wipers, lights, condition of the wheels ...).
The necessity of the technical control of the vehicles.
The non-use of the seat belt.
The National Gendarmerie puts at the service of citizens, a toll-free number (1055) to be able to ask for assistance or intervention in case of need, as well as the "Tariki" website or its Facebook page to inquire about the state of the roads, in addition to the website for pre-complaints and remote information « www.ppgn.mdn.dz ».