Brigadier General GOUASMIA Noureddine, Commander of the National Gendarmerie chaired on this day of February 28
th
, 2021, the ceremony of incorporation of the common basic military training promotion of active Officer Cadets at the National Gendarmerie Higher School of Zéralda "the martyr Mouaz M'hamed ". The incorporated promotion has 197 active cadets, including (10) ten female, who have successfully completed their common basic military training and the ceremony was held in the presence of teachers and trainers.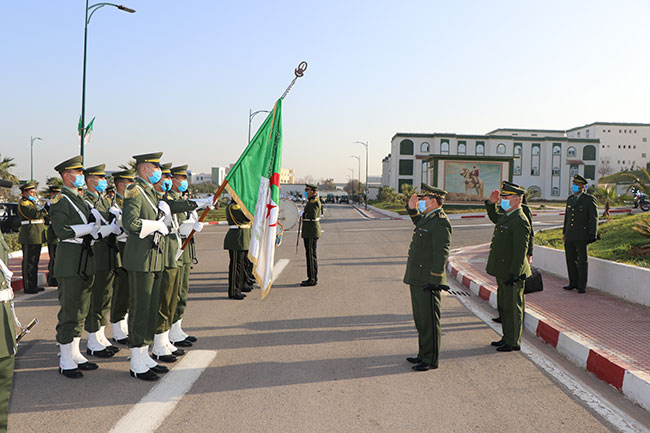 The ceremony began with the inspection carried out by the Brigadier General of the incorporated training promotion as well as other training promotions, followed by the granting of incorporation chevrons to the active cadets to finally end with a military exhibition during which, the incorporated officers demonstrated mastery and consistency reflecting the level of instruction followed in a short period of time.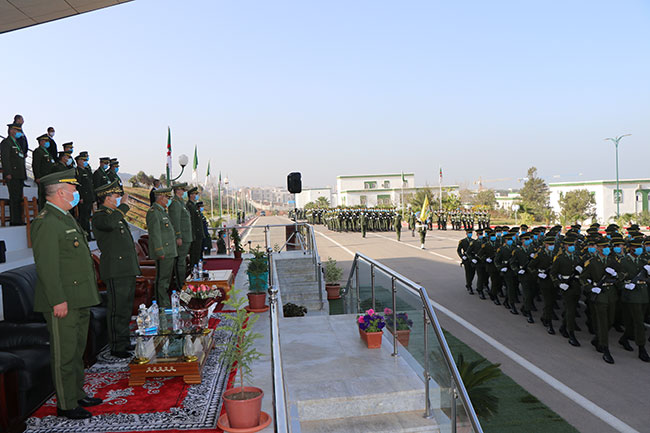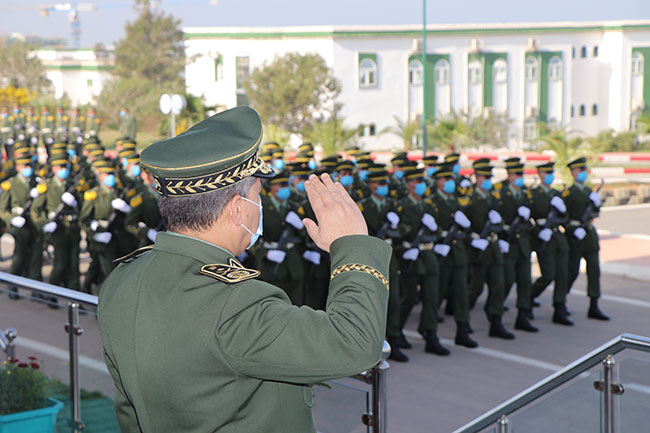 At the end, Brigadier General held a meeting with the officer cadets and training executives during which he congratulated the students for their success and called on all present to make more efforts to promote training with its different levels. He also praised the role played by the National Gendarmerie Superior School in the training of a competent human resource and its setting on the path of professionalization, in accordance with new scientific methods, in order to achieve the supreme goal of guaranteeing public security and tranquility.