In commemoration of the 59
th
anniversary of independence which corresponds to July 5
th
, 1962 and in execution of the People's National Army High Command decisions on the naming of all the structures and units of the People's National Army for martyrs and fighters of our glorious revolution, Brigadier General Noureddine Gouasmia, Commander of the National Gendarmerie chaired on June 30, 2021, the naming ceremony of National Gendarmerie Group of Chlef for the martyr
Goudjil Ziane
, in the presence of officers and executives of the National Gendarmerie Command as well as local civilian authorities and military.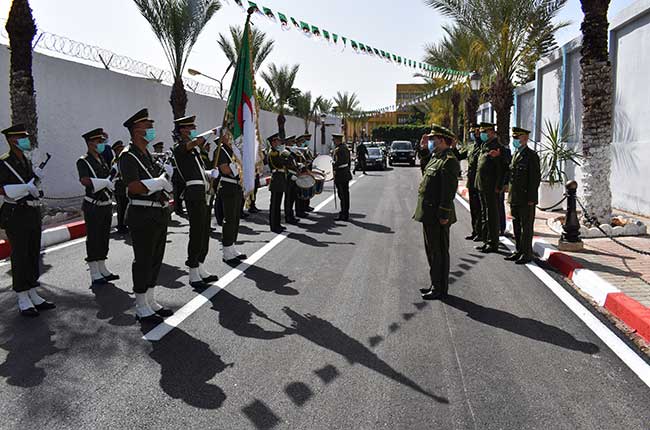 During this ceremony, the Commander of the National Gendarmerie unveiled the baptismal plaque so that the unit officially bears the name of the martyr
Goudjil Ziane
in commemoration of our martyrs heroes of the revolution and as an acknowledgment of the sacrifices they have made for our dear country.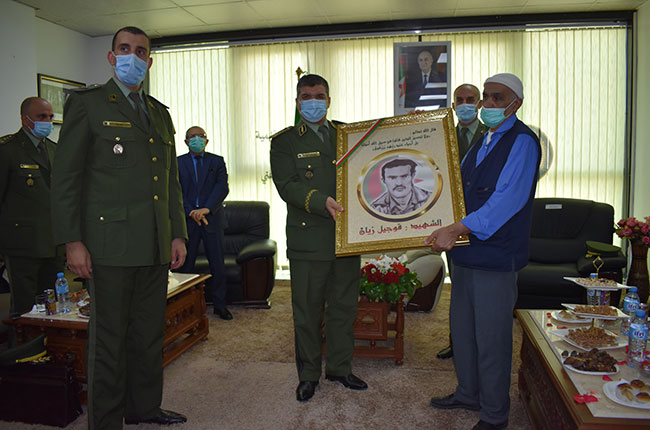 On this occasion, the family of the martyr
Goudjil Ziane
was honored and was given symbolic gifts. The commander of the National Gendarmerie also took this opportunity to recall the qualities of the martyr as well as the sorrows and tragedies our ancestors suffered during the glorious liberation revolution so that Algeria would be free and independent. He also exhorted the institution staff to follow in the footsteps of these heroes to glorify their memory and raise the flag of our dear homeland high.