Within the framework of the festivities commemorating the (60th) sixtieth anniversary of Independence, and in perpetuation of the deeds of our valiant Chouhada and our brave Moudjahidine, it was proceeded on July 03rd, 2022, to the naming of the military district of 330 apartments located at Lido, in the name of the Chahid FAIZI Khalil, during a ceremony headed by Mister Major-General, Republican Guard Command Inspector.
This ceremony known the presence of officers and executives from the Republican Guard Command, with the participation of the Chahid's family, in a joyful atmosphere.
May God have the soul of the Chahid and welcomes him in his Vast Paradise!

Glory to our valiant Chouhada !

Long Live Algeria !

&nbsp&nbsp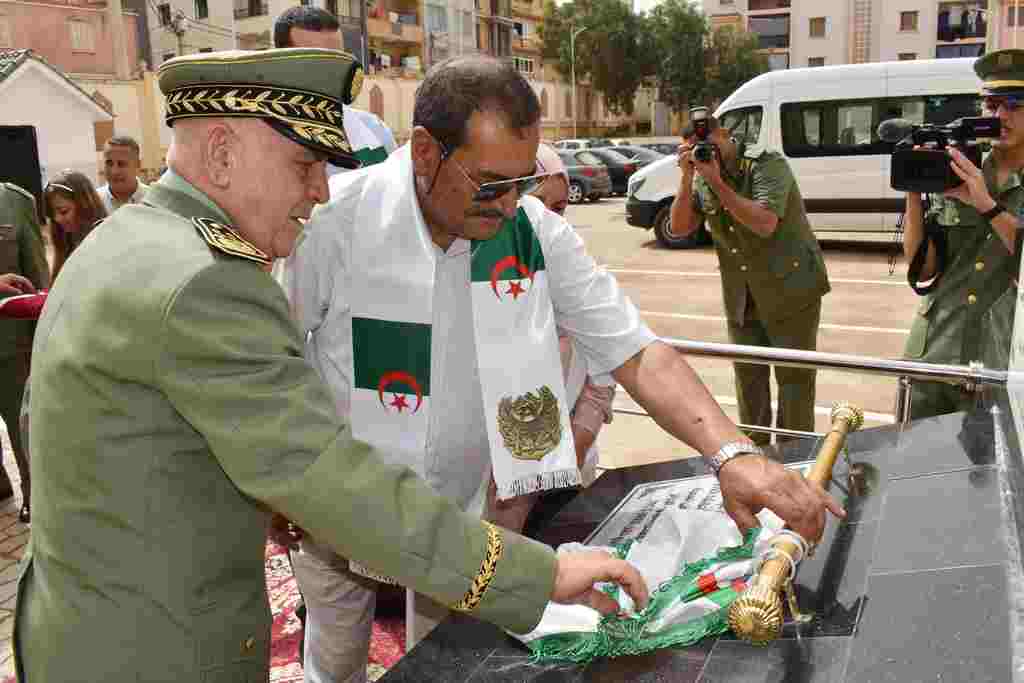 &nbsp&nbsp
&nbsp&nbsp
&nbsp&nbsp
&nbsp&nbsp