In commemoration of the 59th anniversary of the victory day of March 19th, 1962, and in execution of the instructions of the High Command of the People's National Army, General Major Ali Sidane, Commander of the 1st Military Region supervised, today Thursday, March 18th, 2021, the naming ceremony of the operational sector of Boumerdes/1°MR in the name of El Chahid Zemmour Mohamed, and the headquarters of the 571st Road Traffic Regiment of Boudouaou/1°MR in the name of the late Moudjahid Temchichat Ibrahim.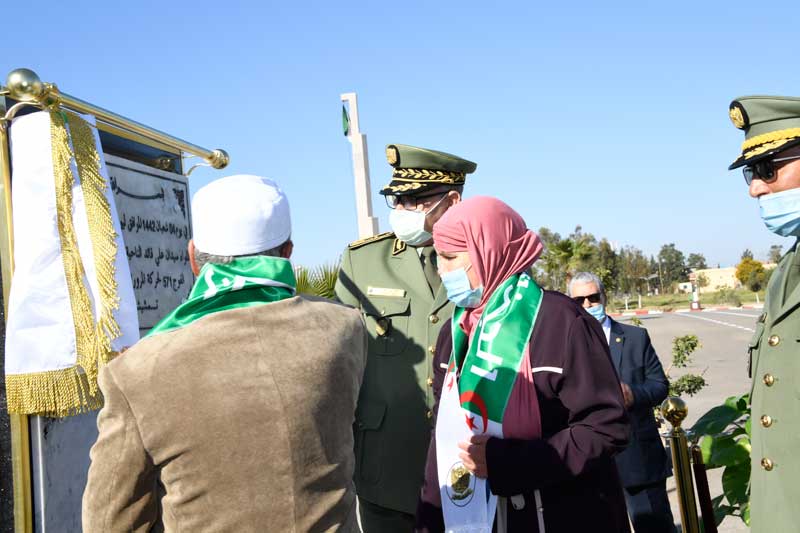 Likewise, Major General TLEMCENI Omar, Commander of the 4th Military Region supervised the naming ceremony of the headquarters of the 12th sector supply group of the south-eastern operational sector of Djanet/4°MR in the name of the late Moudjahid Slimani Ali.
The festivities took place with the presence of officers, executives and local authorities. By the end, symbolic gifts were given to the families of the Chahid and the deceased Moudjahid.