Major General Ferhah Mhana, Director of Financial Services of the Ministry of National Defence, chaired, Monday 29th March 2021, at Army's National Circle of Beni Messous/1st MR, the opening of the conference work entitled: "The new budgetary system".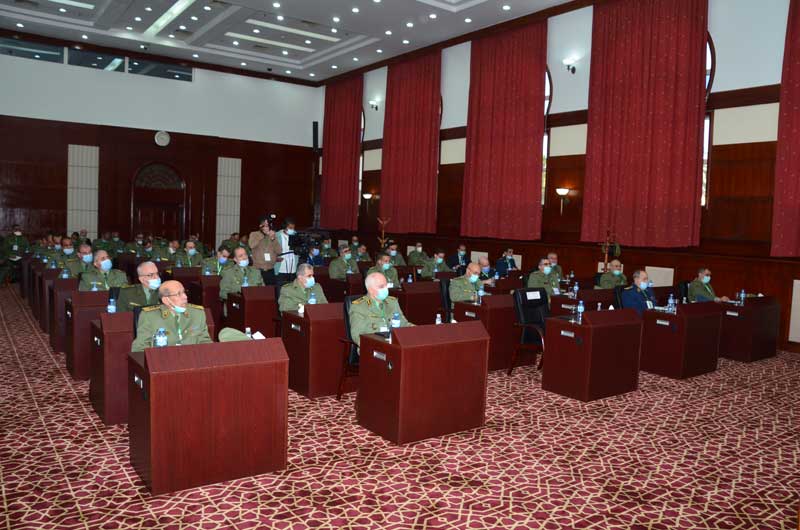 The conference's work, led by Mr. Fayed Aziz, General Director of the Budget at the Ministry of Finance, alongside with the executives from the same Ministry, in the presence of People's National Army executives, were carried out within the framework of the planned program by the Ministry of Finance, mainly aims to promote the coordination and participation of the various ministerial departments for the modernization of the budgetary system.
The main objective of this event is to highlight the importance given by the Algerian State to the modernization of the budgetary system based on transparency and control of the financial resources of the State, the awareness of officials and executives of MDN, as well as all people involved in the management of public expenditure, on the major issues and the impact of the new organic law and the numerous implementing texts, in particular in their aspects related to ethics, professional responsibility and the rational management of State funds, as well as the generalization of the various technical and legal mechanisms required.