Within the framework of the Action Plan of the "5+5 Defence" Initiative for the year 2021, Algeria hosts on 15th and 16th November 2021, at the level of the Army's National Circle, the First High Level Module of the 12th training session of the "5+5 Defence" College, under the theme "The cyber-security issue in the 5+5 space", organized by the Employment-Preparation Department of the General Staff of People's National Army.
The opening of the Module work, in which General officers and executives of the Ministry of National Defence took part in addition to specialists and university researchers, was supervised by the Major General HASNAT Belkacem, interim Chief of the Employment Preparation Department/GS-PNA, who underlined in his opening speech that the organization of this Module is of great importance, especially in view of the current upsurge in cyber-attacks on the one hand, their rapid development and the difficulty of identifying the parties that commit them from the another one, which constitutes a major challenge for our Armed Forces, which we must face in order to guarantee the protection and security of operational systems against the various cybernetic threats and dangers that the world knows.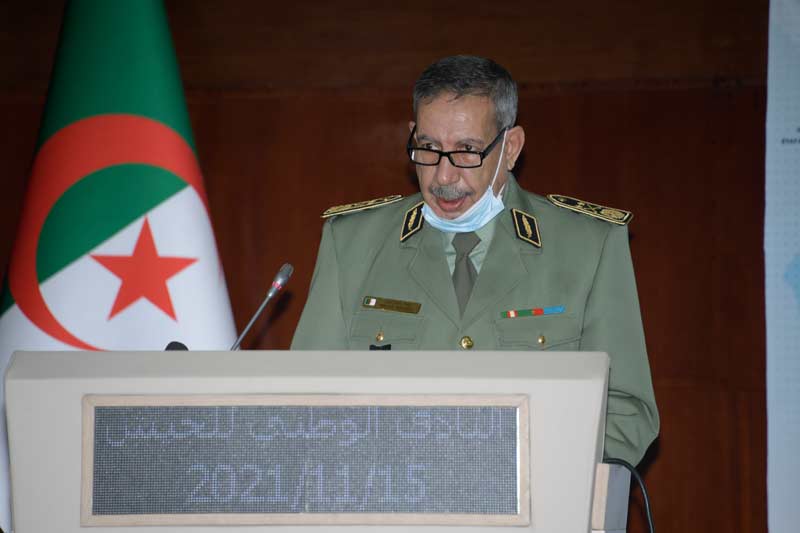 This training session which takes place in Algeria in the form of conferences, led by Algerian military and civilian executives, specialists in cyber-security and cyber-defence, and which brings together representatives of member countries of the "5+5 Defence initiative", will shed light on technical and operational subjects, such as cooperation and coordination mechanisms between the countries of the region for conjoint management of the challenges raised by cyber-security and the issues of an effective realization of cyber-security coherent legal body adapted to the field of cyber-security. This opportunity will also allow the highlighting of the operational capacities and expertise of our country and to strengthen the exchange of knowledge and the sharing of experiences in the cybernetics field between the member countries armies.