On the third day of his official visit to the Serbian Republic, Lieutenant General Said CHANEGRIHA, Chief of Staff of the People's National Army, met with the Serbian Minister of Defence's Assistant for Material Resources Mr. Nenad MILORADOVIC. They reviewed the means of development of the partnership between the two armies, before visiting the stands of the International Armament Exhibition "Partner-2021".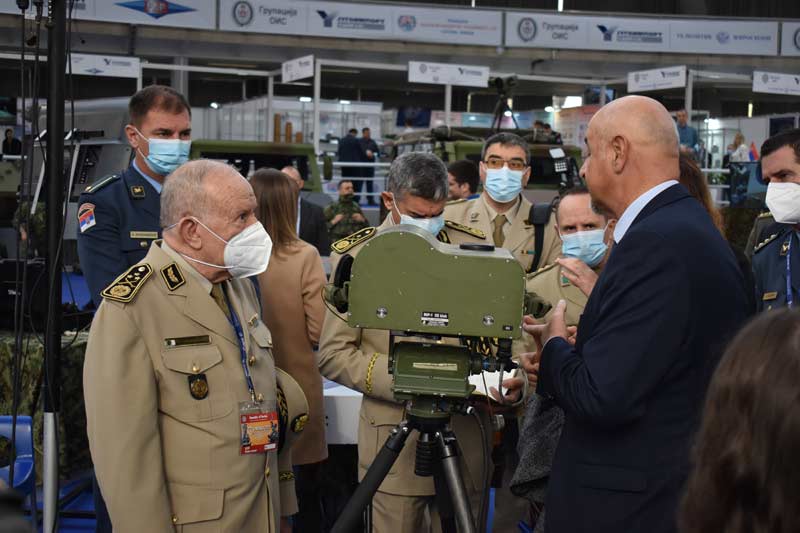 The Lieutenant General also visited an armoured vehicle and artillery manufacturing plant of the Serbian Group "Yugoimport", where he toured the various workshops and inquired about all production phases. In this perspective, the lieutenant General and his accompanying delegation were given extensive explanations on the Group's various products. He also held a working session with the CEO of the "Yugoimport" Group with the presence of its executives. He underlined then, the high interest given by the People's National Army's High Command to the cooperation with the Serbian Armed Forces, with the objective of levelling up the initiative to excellence - qualitatively and quantitatively- based on trust and mutual respect.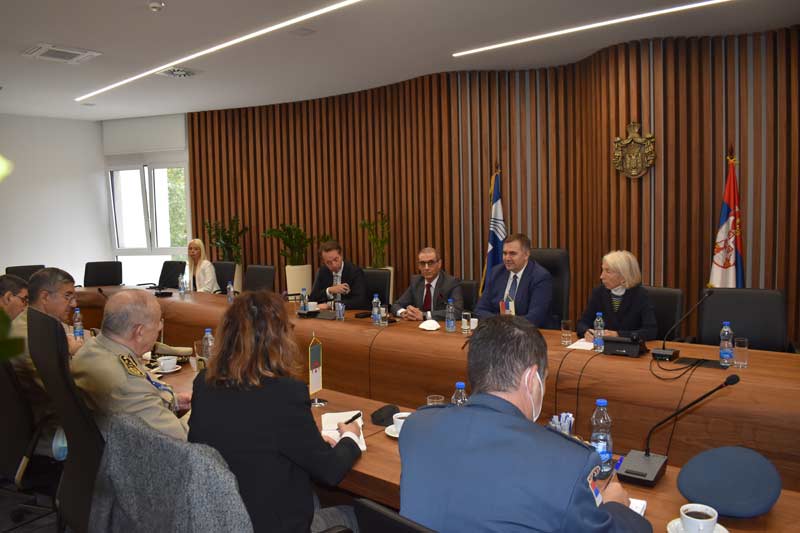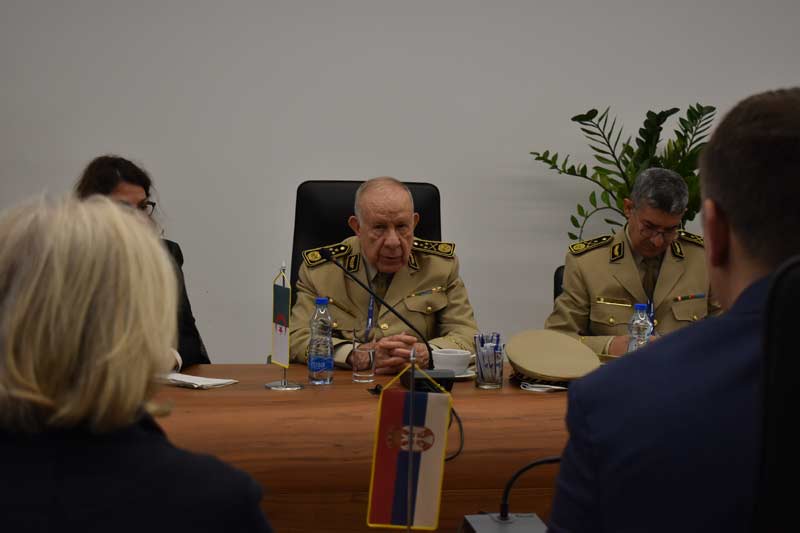 It is worth mentioning that on the sidelines of the activities of this International Armament Exhibition "Partner-2021", the Lieutenant General, Chief of Staff of the PNA, visited the Museum of Yugoslav History where he observed a minute of silence in homage to the late Yugoslav leader and former president Josip BROZ TITO. He also visited the different pavilions of the Museum where explanations were given to him on the contribution of the Non-Aligned countries Movement in the efforts to support liberation movements throughout the world, before signing the Museum's Gold book.