The international military dog-training competition continued on Friday, August 27th, 2021 in Algiers with the biathlon relay event at the annex of the National Gendarmerie's Dog Training and Breeding Centre of Baïnem - 1st Military Region, under the supervision of the Commander of the National Gendarmerie, with the presence of the Head of the Military Sports Service of the Department of Employment and Preparation of the PNA Staff, the heads of foreign delegations and military executives.
This relay race saw the participation of four (04) contestants for each selection, these participants covered first in a race, with their faithful friends a distance of 1600 meters. The event also included standing rifle shooting; it required physical effort and lots of concentration, especially during the shooting session.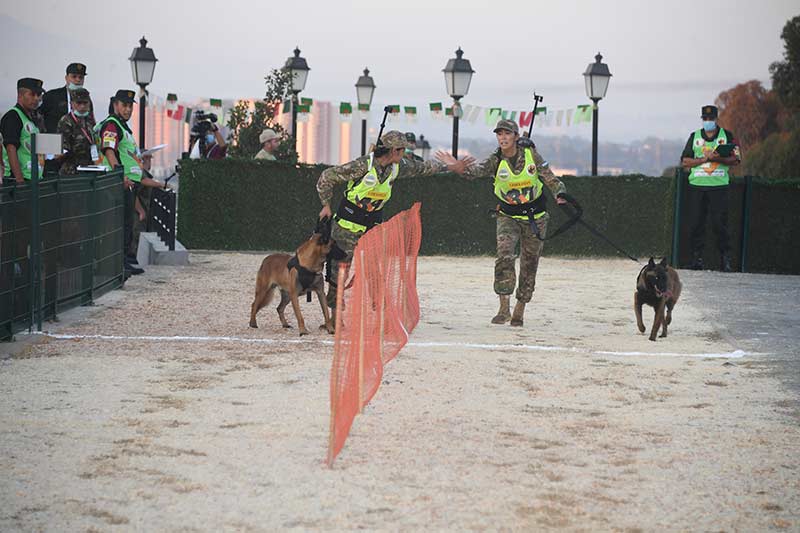 By the end of the race the Republican Guard's bagpipe and cavalry troops presented a parade.