The national Military Taekwondo championship ended today, Tuesday 05th January 2021, at the Preparation and Gathering Center of Sports Military Teams Chahid "Messaoud Boudjriou" in Ben Aknoun /1st MR.
This sporting event, which is a part of the annual program of Military sports activities for the year 2020-2021, saw the participation of 17 teams, representing the different Forces Commands, Military Regions, Great units of PNA, as well as military schools, in the specialties of "Poomsae" and "Kyorugi".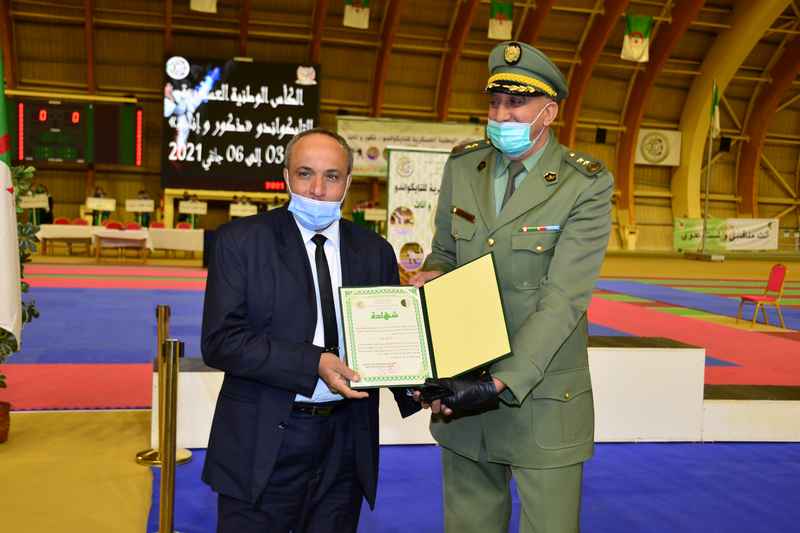 The ceremony ended with the awarding of medals to the winners:
Kyorugi -Teams: 1st place for the Republican Guard team;
Kyorugi - Women: 1st place for the Contract Staff Sergeant DRIDJI Khadidja, from the 1st Military Region team;
Poomsae under 30 years old: 1st place for the Contractual Lance Corporal FALAQ Ali, Air Force Command;
Poomsae under 40 years old: 1st place for Contractual Non-Commissioned Officer Student MERDASSI Nacir - 2nd Military Region team.