As part of the implementation of the general communication plan of the Ministry of National Defense for the year 2021, approved by the High Command of the People's National Army, the Air Base of Chlef / Chahid AMHAMDI Mohamed / 1
st
Military Region opened its doors on November 04
th
, 2021, for a guided tour to the 460
th
squadron of research and rescue helicopters (SAR) for the benefit of journalists from the national public and private media and from the D.C.I.O /Staff-PNA.
This guided tour was an opportunity to the representatives of the press to visit the preparation rooms of the research and rescue missions, the maintenance workshop of the rescue helicopters. Also, they take part to the statistic presentation of research and rescue helicopters of the type KA-32 and AUGUSTA AW-139 with its specific equipments.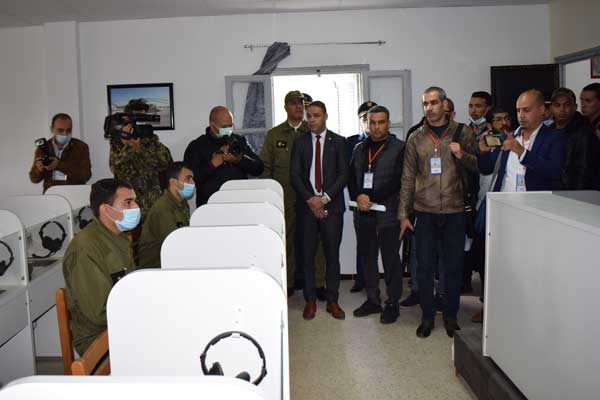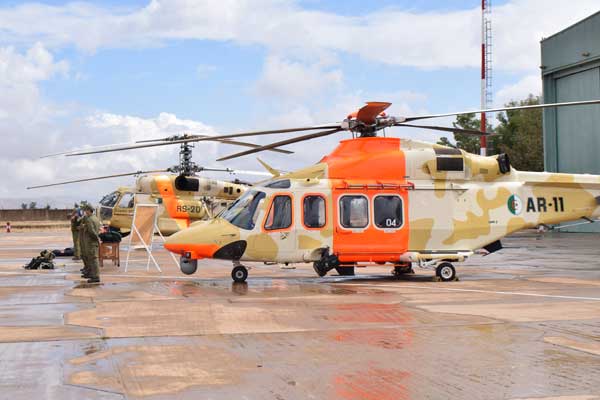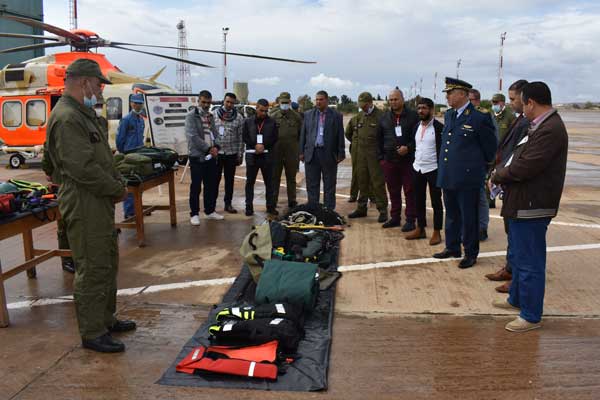 This visit permitted the media, to attend an exercise of research by a helicopter of type AUGUSTA AW-139, the idea of this exercise is based on the case of two persons injured who they were in isolated zone and accessible only by air.
Moreover, this event allowed the journalists to appreciate the professionalism and the skills level of the executives staff of this squadron, on one part, in the other part, give a general idea about its organization and its missions, notably concerning the research of the disaster planes and rescue its passengers, evacuate persons and gives their the humanitarian helps during the natural disasters.
At the end of this visit, a press briefing was organized by the 460
th
squadron Commandant, who recalls the object of this manifestation and answers the questions of the journalists relative to the activities of research and rescue and about the air sanitary evacuation.