Air Force Instruction Center of Menea Chahid OULED HIMOUDA Bouhafes/Menea/4thMR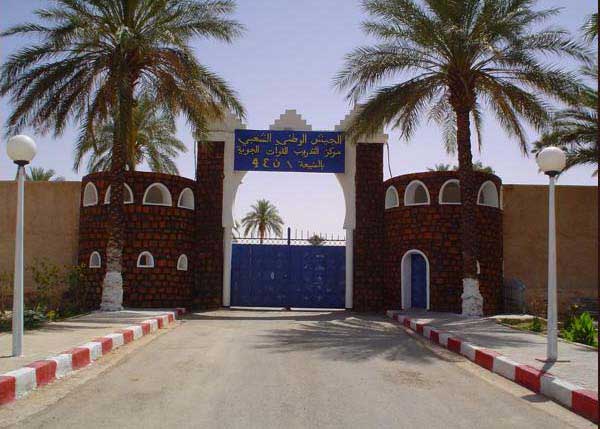 After the independence, it has been recovered by the People's National Army and becomes a center of special training (CFS) dependent of the Military Genius. In 1991 the unit was delivered to the Air Force Command and changed its name to the Air Force Instruction Center that will assign to train the non-commissionned officers and air men.
Since the creation of this center, the sport and educational facilities have been put at the disposal of the pupils for the good progress of the mission.
Missions
The main mission of the Instruction Center of Menea is the training of non-commissioned Officers and Men of Rank in the specialty of Air Raider riflemen.