The War High College is a military institution of higher training; it has the role of preparing the senior officers of the People's National Army, during two (02) years, to assume high responsibilities for Staff, Command and Direction. Within this framework, it is charged :
to give an operational teaching based on conception, analysis, planning and control of the operations;


to contribute to the development of the general knowledge of the officer and his perception of the strategic, technological, economic and human data related to defence and security;


to contribute to the development of the studies and researches in the tactic, operational and strategic fields.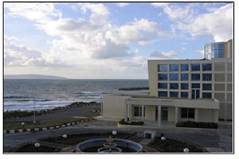 The zone of life of officers and trainees consists of a complex offering all the conveniences: a luxury hotel, restaurant, cafeteria, hairdressing salon and means of distraction. This contributes to the comfort and the well-being of the officers and the trainees.