Creation the school
Is one tool from the tools of executing the Criminal Policy of the country and one of the basic educational system of National Gendarmerie corps, it is scientific pole with a high degree; forming respected and efficient officers on the judiciary police domain.
In order to fight the crime challenges with its different kinds by using the scientific methods and modern technics.
The school is created in 2008. it was located at the barracks of Mouzare Mohamed at Zeralda wilaya of Algiers.
During 2016 it was transferred to the new location barracks of Abane Ramdane at Isser, Boumerdes.
It is specialized on the execution of the different training and qualification on the judiciary police domains , addressed to the officers and Non-Commissioned Officers who are invited to lead unites and structures which are responsible for the judiciary police.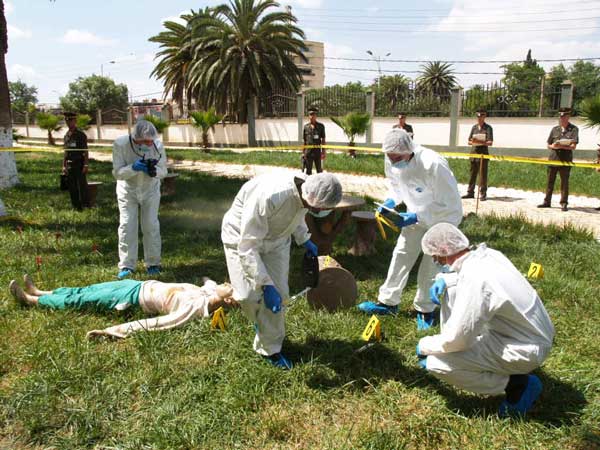 Training domains
The scool ensures different hainings and qualifications in the field of judicial police.