Creation and development
Under the authority of the National Defense Minister, the corps of border guards was created in 1977. It was attached to the National Gendarmerie Command in 1991. Its name was changed from the corps of border guards to
the command of the border guards units
.
Organization
At the central level
Command of Border Guard Units.
At the regional level
Regional Circumscriptions of the Border Guards.
At the local level
Border Guard groupings.
Border Guard squadrons deployed in outposts.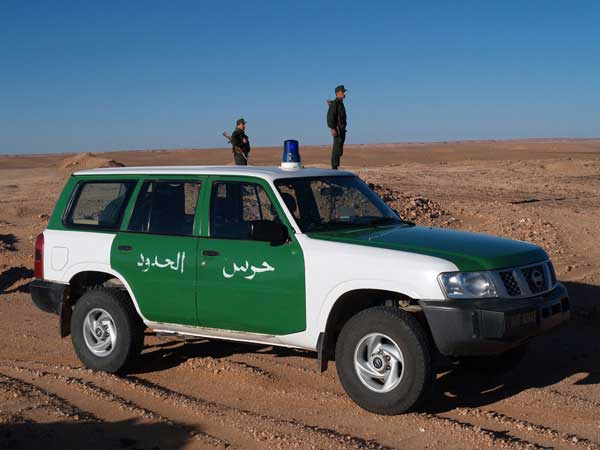 Missions
The missions of the border guard units, in the area of defense and police, are:
At the defense side
Permanent surveillance of border areas.
Gathering and transmission of information of any kind for the benefit of the military authority.
Observation and detection of any incursion likely to affect the security of borders.
Ristriction and neutralization any movement tending to undermine border security.
Preservation of the field elements materializing the boundaries.
At the borders police side
The control of persons and properties circulating in the border area.
fithing and repression:

Illegal immigration.
Cross-border organized crime.
Smuggling in all its forms.