Creation
The intervention units were put into service in 1962. They constitute an essential part of the National Gendarmerie formations and units activating in the field. These units are characterized by their professionalism and professional competence in the exercise of their missions.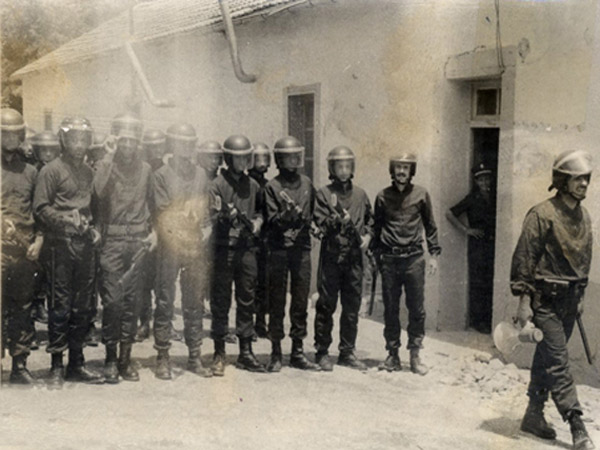 Missions of law enforcement units
The mission of maintaining and restoring public order is the essential mission of the intervention units, as an available and coherent force. They intervene in the various disasters and reinforce the territorial units in the services of order which require considerable forces such as the fight against the banditism and the crime.
The missions assigned to the intervention units are:
The permanent mission of maintaining and restoring order as the response units are a special force for maintaining and restoring order.

The participation in the general plan of national defense in view of their character, their preparation, their equipment and their military organization.

The participation in relief and assistance operations during national disasters such as earthquakes; floods, …etc.
The strengthening of territorial units to combat all forms of crimes in the exercise of their specific functions.